Sellers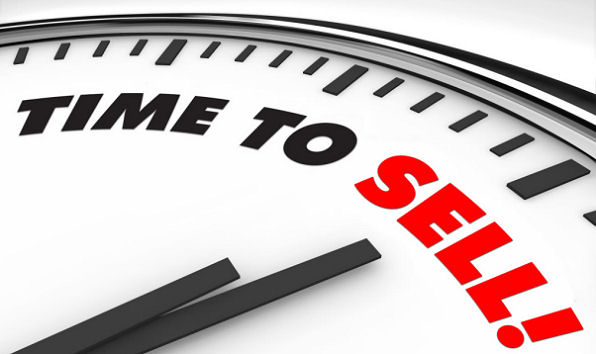 If you are thinking of selling your home here are 10 easy steps that will help bring you the objective of making this process easier on you.
1. Determine Why And When You Would Like To Sell. Motivation plays a critical factor in determining what course of action you need to take. Spring is typically a faster paced season to sell and winter tends to be a little slower. Regardless, there are always people looking to buy and seasons are only one factor to consider. Give us a call. We will be able to help get you in the right direction.
2. We Are Experienced Local Realtors. We work and live in the area. Don't be afraid to ask us questions. We know the market well and will supply you with information on past sales and current listing. We have a solid marketing plan which will assist you in achieving the best possible price for your home. We are sure that you will feel comfortable with us because we have a genuine interest in helping you.
3. List Your Home With Us. It authorizes us to market and sell your home. The agreement defines the details and information on your home which will be posted the Board's Multiple Listing Service and forms a basis for drafting offers on your home, Formal offers start with the Listing Agreement.
4. Set Your Price. You want to attract buyers, the right asking price will attract not deter. We know the factors affecting the market. We will provide you with marketing information that will assist you to set your price.
5. Find A Lawyer or Notary. You need to find a legal advisor to do your conveyance. They will transfer the title of the property from the your name to the Buyers name and transfer the proceeds of the sale to you.
6. Prepare Your Home For Viewing. It's the little things you can do to attract an offer. Get rid of the clutter, clean everything, Do minor repairs and touch up the paint where needed.
7. Let Us Market Your Home. This is our expertise and this is where we can be at most benefit to you and your success. We use a combination of high tech and traditional marketing including open house, MLS, our own websites and social media marketing.
8. Prepare Your Finances. Is your mortgage portable? Can you discharge your mortgage without any penalties? Does capitol gains tax apply to you? Talk with your lender and perhaps your accountant to see what applies
9. Offers! We will walk you through the process. There may be some conditions you may want to change; we will discuss each and every detail. This is one of the most important tasks and reasons you have hired us for our negotiation skills. Successful negotiation is an art and we are here to guide you through with success.
10. Close The Deal! A) Immediately begin satisfying any conditions that require your actions to complete the sale B) Contact your lawyer once the deal is subject free and let them know an Agreement has been made C) Contact utilities, telephone and cable companies about transfer or removal of service D) Call insurance agent and arrange cancellation or transfer of your homeowners insurance E) Call a moving company F) Send out change of address cards including.
Congratulations!!! You have sold your house! We are happy to have helped you :-)